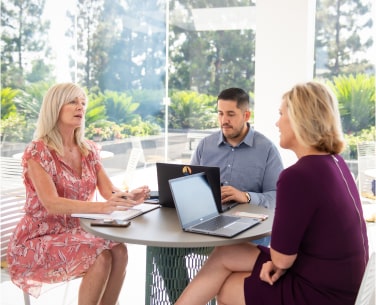 Part time AR Coordinator POST NUMBER: 379406
Apply
return to results
Vaco Manufacturing Client is seeking a 
Part Time AR Coordinator 
t
o handle Accounts receivable duties and invoice processes.  This role is onsite (5 days a week).  Newly refurnished office space in a professional working environment.  Apply Now!
Accounts Receivable Coordinator (Part time) - Branchburg, NJ
Responsibilities:
Processing daily invoices to customers

Contact customers for invoice purposes 

Use customer portal to submit invoice

Work with A/R coordinator to complete A/R duties related to invoices

Customer service procedures
Qualifications:
Experience with invoices related to A/R duties

Strong Excel knowledge

Accounting software experience

Outlook knowledge

Bookkeeping background is a plus

Excellent communication and time management skills
Vaco values a diverse workplace and strongly encourages women, people of color, LGBTQ+ individuals, people with disabilities, members of ethnic minorities, foreign-born residents, and veterans to apply.
EEO Notice
Vaco is an Equal Opportunity Employer and does not discriminate against any employee or applicant for employment because of race (including but not limited to traits historically associated with race such as hair texture and hair style), color, sex (includes pregnancy or related conditions), religion or creed, national origin, citizenship, age, disability, status as a veteran, union membership, ethnicity, gender, gender identity, gender expression, sexual orientation, marital status, political affiliation, or any other protected characteristics as required by federal, state or local law.
Vaco LLC and its parents, affiliates, and subsidiaries are committed to the full inclusion of all qualified individuals. As part of this commitment, Vaco LLC and its parents, affiliates, and subsidiaries will ensure that persons with disabilities are provided reasonable accommodations. If reasonable accommodation is needed to participate in the job application or interview process, to perform essential job functions, and/or to receive other benefits and privileges of employment, please contact HR@vaco.com .
Vaco also wants all applicants to know their rights that workplace discrimination is illegal.
Privacy Notice
Vaco LLC and its parents, affiliates, and subsidiaries ("we," "our," or "Vaco") respects your privacy and are committed to providing transparent notice of our policies.
Pay Transparency Notice
Determining compensation for this role (and others) at Vaco depends upon a wide array of factors including but not limited to:
the individual's skill sets, experience and training;
licensure and certification requirements;
office location and other geographic considerations;
other business and organizational needs.
With that said, as required by local law, Vaco believes that the following salary range referenced above reasonably estimates the base compensation for an individual hired into this position in geographies that require salary range disclosure. The individual may also be eligible for discretionary bonuses.
Apply
return to results
Apply Now
We're sorry, there was some trouble processing your submission. The error code is:
Please ensure all fields have been filled.