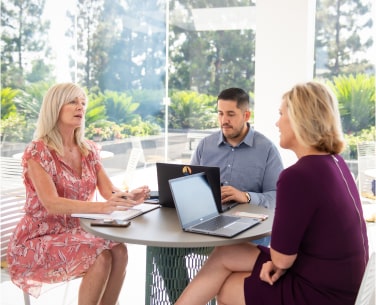 .NET Engineer POST NUMBER: 368705
Apply
return to results
Purpose
Software Engineers that function as full stack developers will develop across front and back-ends, including user-interface design, coding and integrating services and APIs. 


Job Responsibilities
Use the business process requirements to drive the detailed design of application and technical architecture components. 
Configure, build, and test the application or technical architecture components. 
Work with other developers, designers, and architects to make sure that the configuration and custom components meet application requirements and performance goals. 
Plan and execute all required process steps as defined in our methodologies. 
Anticipate, identify, track, and resolve issues and risks affecting the delivery. 
Participate in quality management reviews, ensuring the application design and related work products satisfy the requirements. 
Participate in planning meetings. 
Coordinate and participate in structured peer reviews/walkthroughs. 
Create technical and functional/end-user operational documentation for the software or system. 
Meet milestones and related effort/time commitments for assigned deliverables and provide work status, including estimated-time-to-complete and actuals. 
Maintain and/or update technical and/or industry knowledge and skills through continuous learning activities. 
Oversee and manage a cross-functional development team that designs, develops, and enhances software assets that meet or exceed internal and external (client) expectations, in line with product functionality, cost and delivery schedules. 
Apply knowledge to create an environment that fosters accountability, quality, commitment, growth, and innovation and support the business process as needed. 
Recommend changes in development, maintenance, and system standards. 
Qualifications
Programming:  C# / .NET (required), Python (optional) 
Service Development: RESTful services, ASP.NET Core, Azure and Microservices a plus 
Data: SQL Server, Azure SQL (required) 
Design & Style: HTML5, Responsive/Adaptive Design, Design Thinking, Usability Design
Script: JavaScript, TypeScript, jQuery, JSON (all optional) 
Frameworks: .NET 
Containers: Docker exposure a plus 
DevOps: Git, Azure DevOps 
Web Application Frameworks: ASP.NET MVC 
Business Intelligence tooling: Power BI/SSRS/Power Platform (all optional) 
Solving problems and providing solutions in a collaborative environment.
Keep an open mind; explore technologies that solve challenges & offer quality solutions.
Work in an agile environment that promotes growth, knowledge and drives success. 
Bachelor's degree in computer science, Engineering, MIS, or related field.
An equivalent combination of education and experience will also suffice. 
Up-to-date knowledge of Microsoft products. 
Gain an understanding of customer processes and issues and communicate them back. 
Work in teams and individually when needed. 
Demonstrated excellence in communicating and presenting complex information to technical and non-technical stakeholders, both verbally and in written form.
Vaco values a diverse workplace and strongly encourages women, people of color, LGBTQ+ individuals, people with disabilities, members of ethnic minorities, foreign-born residents, and veterans to apply.
EEO Notice
Vaco is an Equal Opportunity Employer and does not discriminate against any employee or applicant for employment because of race (including but not limited to traits historically associated with race such as hair texture and hair style), color, sex (includes pregnancy or related conditions), religion or creed, national origin, citizenship, age, disability, status as a veteran, union membership, ethnicity, gender, gender identity, gender expression, sexual orientation, marital status, political affiliation, or any other protected characteristics as required by federal, state or local law.
Vaco LLC and its parents, affiliates, and subsidiaries are committed to the full inclusion of all qualified individuals. As part of this commitment, Vaco LLC and its parents, affiliates, and subsidiaries will ensure that persons with disabilities are provided reasonable accommodations. If reasonable accommodation is needed to participate in the job application or interview process, to perform essential job functions, and/or to receive other benefits and privileges of employment, please contact HR@vaco.com .
Vaco also wants all applicants to know their rights that workplace discrimination is illegal.
Privacy Notice
Vaco LLC and its parents, affiliates, and subsidiaries ("we," "our," or "Vaco") respects your privacy and are committed to providing transparent notice of our policies.
Pay Transparency Notice
Determining compensation for this role (and others) at Vaco depends upon a wide array of factors including but not limited to:
the individual's skill sets, experience and training;
licensure and certification requirements;
office location and other geographic considerations;
other business and organizational needs.
With that said, as required by local law, Vaco believes that the following salary range referenced above reasonably estimates the base compensation for an individual hired into this position in geographies that require salary range disclosure. The individual may also be eligible for discretionary bonuses.
Apply
return to results
Apply Now
We're sorry, there was some trouble processing your submission. The error code is:
Please ensure all fields have been filled.